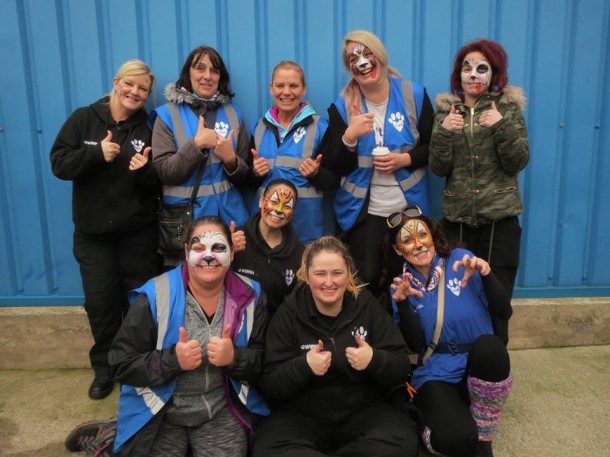 Volunteers are the lifeblood of our charity.  If you are over 18 years of age and interested in applying to become a volunteer for the Friends Of Birkenhead Kennels please email: office@fobk.org.uk or pop into kennels to pick up a volunteer application form.
Opportunities
Event volunteers : We are always looking for volunteers to help on our fundraising stall throughout the year, if you can spare a couple of hours on a weekend please contact us at the kennels 0151 556 1220
Dog Walkers : (We have a number of intakes throughout the year) One of the most important jobs for our volunteers is Dog Walking.  It gives all our residents a much needed daily break and a chance to have some fun exercise in the local park.  We need two volunteers per dog per day at least one of which must have some experience.  Full training is given.
Home Checkers : To visit prospective families in their homes prior to any dog being rehomed.  Full training will be given.
Events and Fundraising Volunteers run and participate in many fundraising events throughout the year.
For more information about any volunteering opportunities contact us