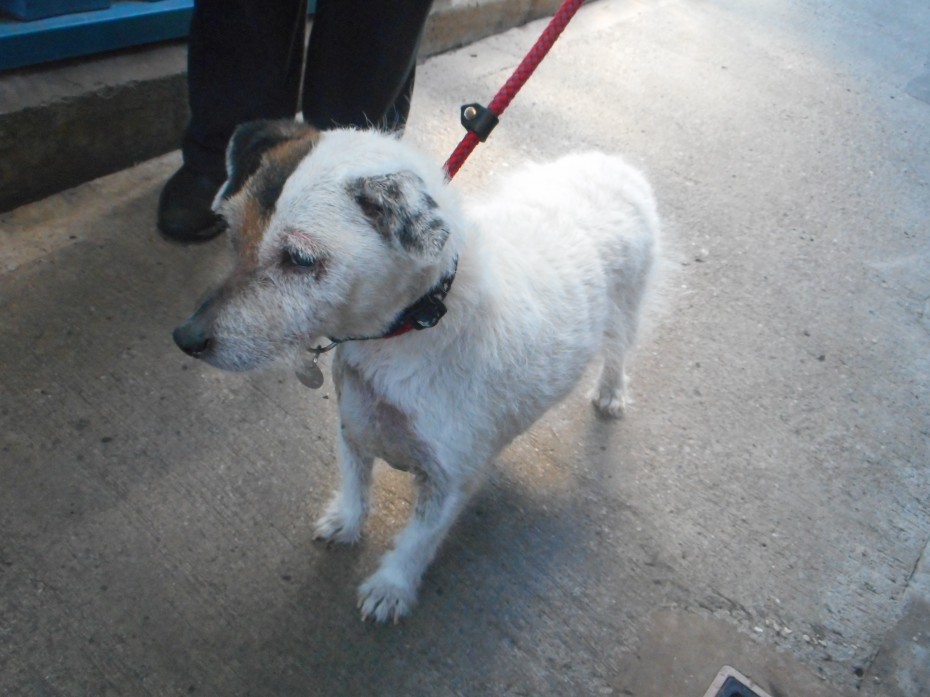 Date Found:
Collar and tag Details:
Gender: Male
Status: Handover by owner
Where Found:
Description:
Mylo came into us after his owner had sadly, and very suddenly, passed away. He's now been signed over for rehoming by a next of kin, so we're looking for a special home for him where he can live out his golden years
Terrier cross
10 years old +/-
White and tan
Microchipped
Neutered
Intros with other dogs can be done
Children 8+
A quiet and calm home will be best for Mylo
Mylo came to us with a sore skin condition and bad ears that had been left untreated for some time, so he's currently under treatment for this. Until we have been given the go ahead from our vet he won't be rehomed until then. Lifelong baths and treatment may be needed so please bear this in mind if you're interested in him.