D2023167 – Gavin (named by staff)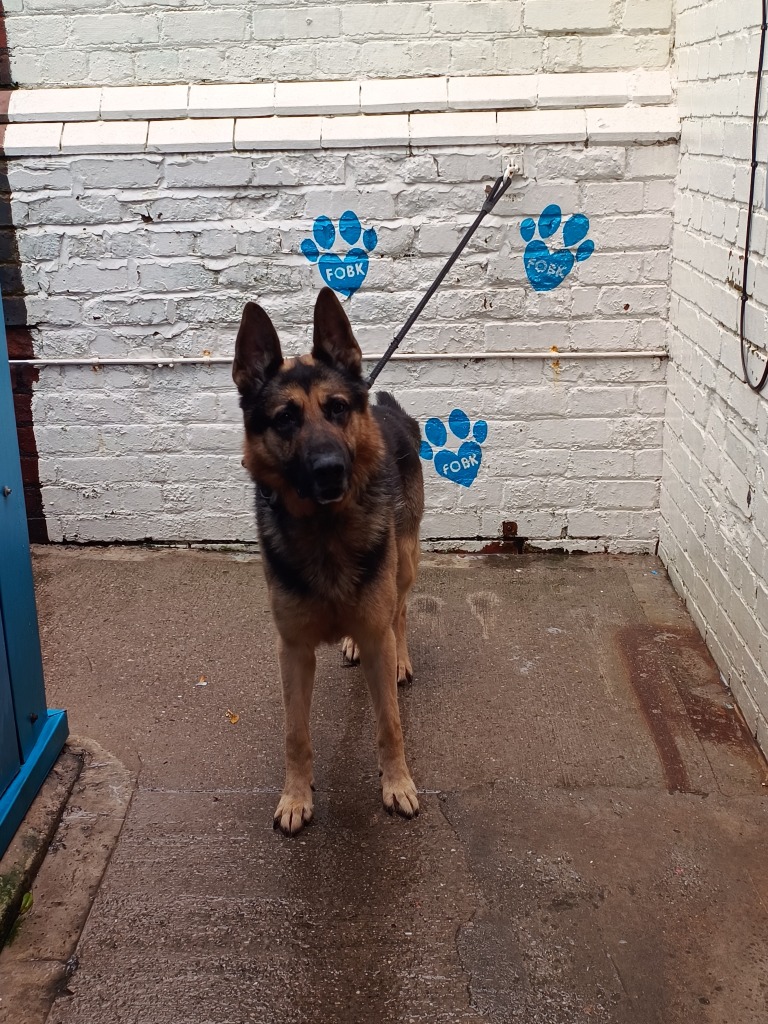 Date Found: 15/11/23
Collar and tag Details: None
Gender: Male entire
Status: Stray
Where Found: The Arno, Tranmere
Description:
*** LIST OPEN – PLEASE CALL 0151 556 1220 TO SPEAK WITH STAFF AND MAKE AN APPOINTMENT ***
BREED/AGE/COLOUR: German Shepherd, 7 years and tan & black.
TYPE OF HOME: We're looking for an active home for Gavin as he loves his walks and exercise. Further training may be needed with separation anxiety, though this is only  based on what we've seen in kennels, so he will need someone who is prepared to put time & effort into making sure he's settled in case he struggles being left alone initially. Gavin has restarted his vaccinations, is microchipped and will be neutered before going to his new home.
KIDS: 12 years and over
DOGS: No
CATS: Unsure
SMALL ANIMALS: Unsure
PREVIOUS HISTORY: Gavin came to us as an apparent stray so we don't know his history.