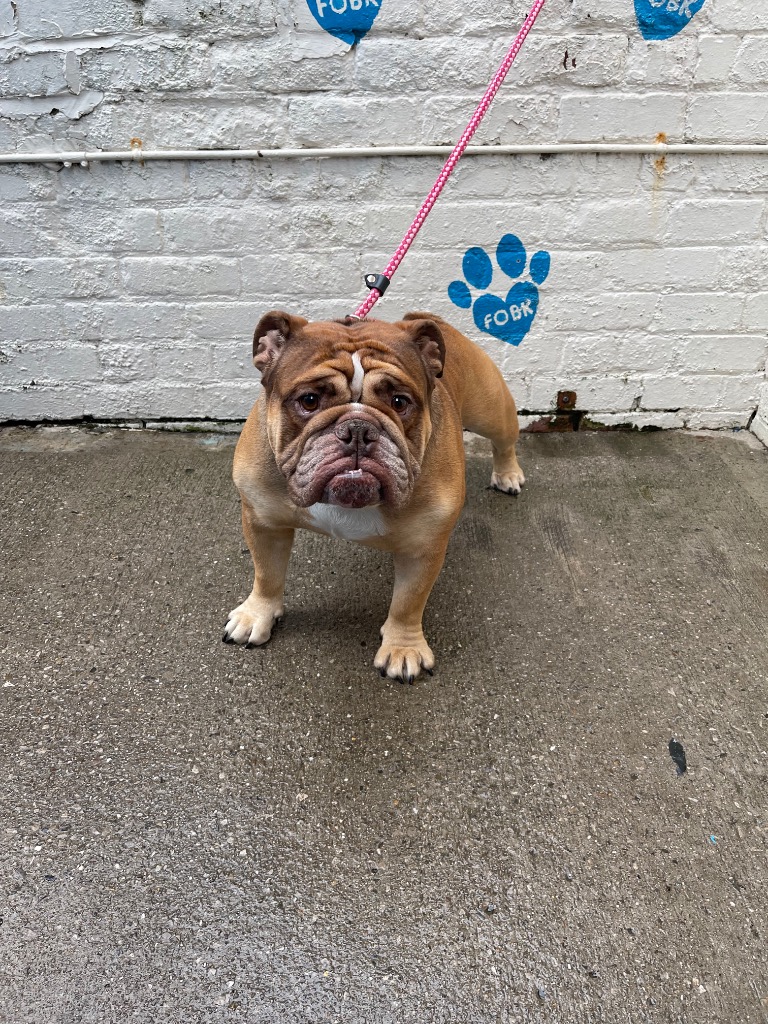 Date Found: 9th November 2023
Collar and tag Details: Brown leather collar with number and 'Marshall' written on (number invalid)
Gender: Entire male
Status: Stray
Where Found: Woodside Ferry area
Description:
*** LIST CLOSED – NO MORE APPLICATIONS WILL BE TAKEN ***
BREED/AGE/COLOUR: British Bulldog, 4 years old and tan & white.
TYPE OF HOME: We're looking for a fairly active home for Dave, he loves small & regular walks and to play with a tennis ball. He can be quite typical of the breed that he can be a bit grumpy, dominant and aloof so experience of the Bulldog breed is preferred. Dave has restarted his vaccinations, is microchipped and will be neutered before going to his new home.
KIDS: No
DOGS: No
CATS: Unsure
SMALL ANIMALS: Unsure
PREVIOUS HISTORY: Dave came to us as an apparent stray so we don't know his history.