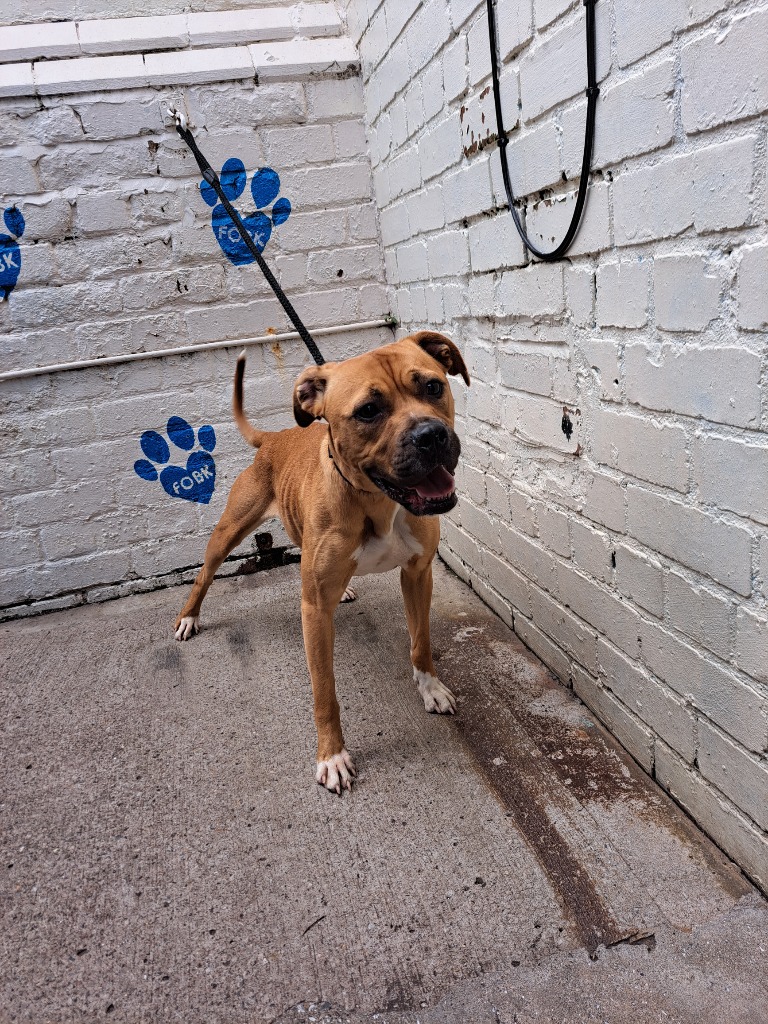 Date Found: 04/10/2023
Collar and tag Details: No Collar or tag
Gender: Female
Status: Stray
Where Found: Victoria Park - Tranmere
Description:
*** NOW TAKING APPOINTMENTS FOR NARLA – PLEASE CALL 0151 556 1220 TO SPEAK WITH STAFF AND MAKE AN APPOINTMENT ***
BREED/AGE/COLOUR: Staffordshire Bull Terrier cross, 1 year and tan.
TYPE OF HOME: We're looking for an active home for Narla, she loves to be on the go and have a good play! Further training will be needed with Narla as it doesn't seem much was done with her in her last home. Narla has restarted her vaccinations, is microchipped and will be spayed at a later date in agreement with the kennels.
KIDS: 12 years and over
DOGS: Introductions can be done
CATS: Unsure
SMALL ANIMALS: Unsure
PREVIOUS HISTORY: Narla came to us as an apparent stray and sadly we weren't made aware of any previous history for her.