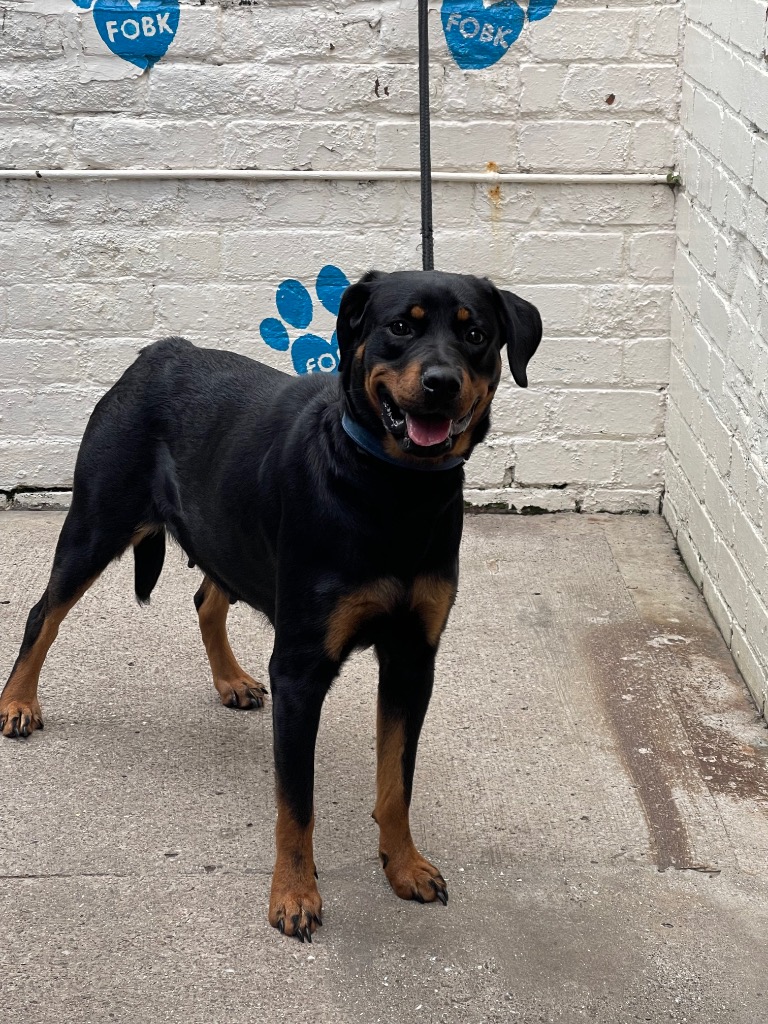 Date Found: 16th September 2023
Collar and tag Details: Blue collar and lead
Gender: Female
Status: Stray
Where Found: Bidston area
Description:
*** LIST CLOSED – NO MORE APPOINTMENTS WILL BE TAKEN ***
BREED/AGE/COLOUR: Rottweiler, 1 year 3 months and black & tan.
TYPE OF HOME: We're looking for an active home for Bella that can put more work into her training & socialisation – we think she will need more work with her house training and separation anxiety in the home and further confidence building when meeting new people. Bella is fully vaccinated, microchipped and will be spayed at a later date in agreement with the kennels.
KIDS: No
OTHER DOGS: Introductions can be done (other dogs must be neutered)
CATS: Unsure
SMALL ANIMALS: Unsure
PREVIOUS HISTORY: Bella came to us as an apparent stray and not long after this it was confirmed she was pregnant. She's since had her pups and is now looking for her own forever home.