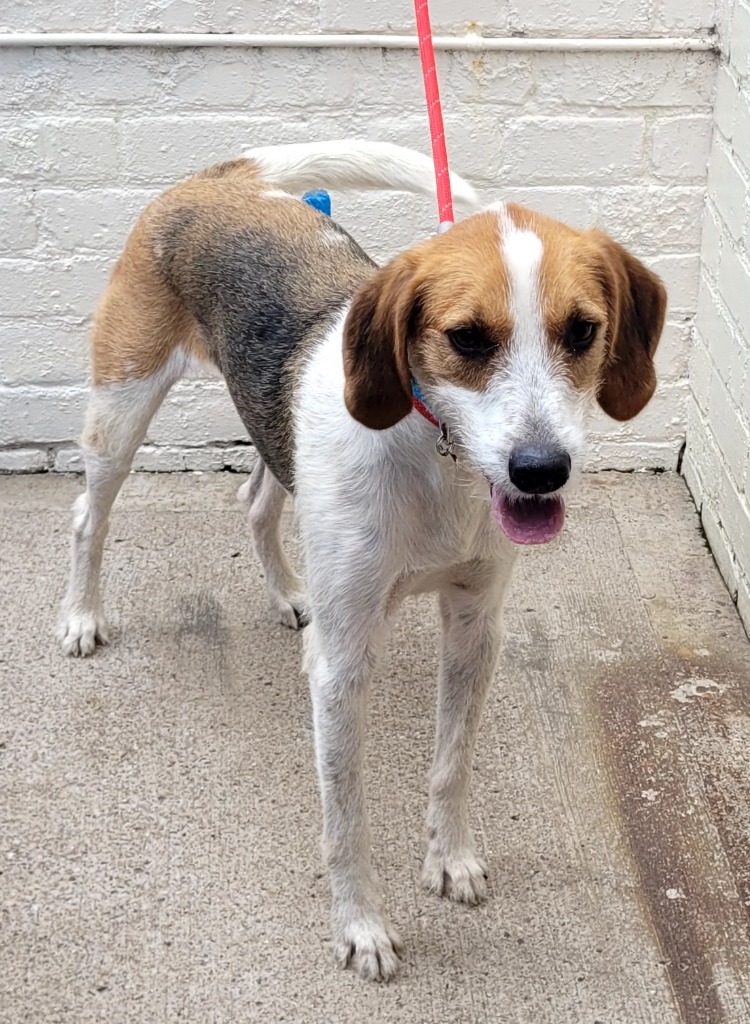 Date Found: 27th July 2022
Collar and tag Details:
Gender: Male
Status: Handover by owner
Where Found:
Description:
*** NOW TAKING APPOINTMENTS FOR BENJI – PLEASE CALL 0151 556 1220 TO SPEAK WITH STAFF AND MAKE AN APPOINTMENT ***
BREED/AGE/COLOUR: Beagle cross (large breed), 18 months old and tricolour.
TYPE OF HOME: We'd suit an active family/person for Benji where he will have lots of stimulation and exercise. Further training will need to be done with his manners and when on lead as well. Benji is neutered, fully vaccinated and microchipped.
KIDS: 8 years and over.
DOGS: Introductions can be done.
CATS: Unsure.
SMALL ANIMALS: Unsure.
PREVIOUS HISTORY: We've been told that Benji is house trained, crate trained, mixed with children, mixed with other dogs, not been around cats/small animals, happy to be left for short periods of time showing no signs of separation anxiety, likes bones & treats and dislikes sea water.