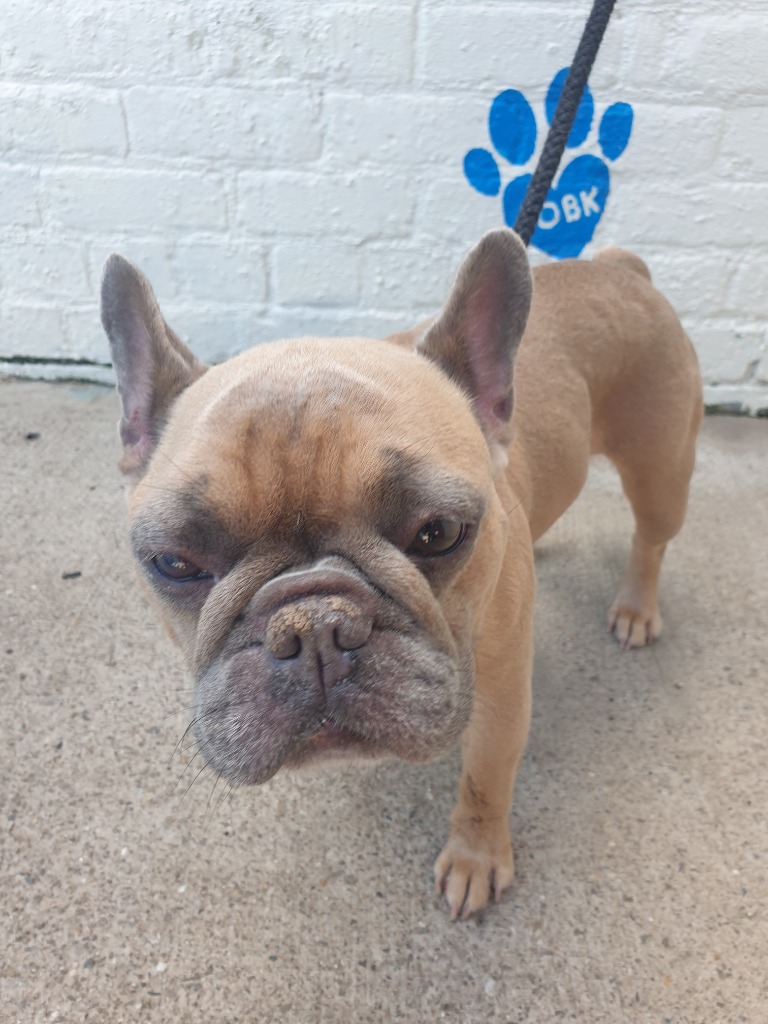 Date Found: 14th July 2022
Collar and tag Details: None
Gender: Female
Status: Stray
Where Found: New Brighton Front
Description:
*** UNDER ASSESSMENT – NO APPOINTMENTS WILL BE MADE TO SEE PIGLET YET ***
BREED/AGE/COLOUR: French Bulldog, 4 years old and fawn.
TYPE OF HOME: TBC
KIDS: TBC
DOGS: Introductions can be done
CATS: Unsure.
SMALL ANIMALS: Unsure.
PREVIOUS HISTORY: Piglet came to us as a stray so we don't know much about her previous history, though she did come to us with a serious medical issue where she can't open her jaw. This is now being monitored & treated by our vet and she is in foster with a staff member to help with her feeds.