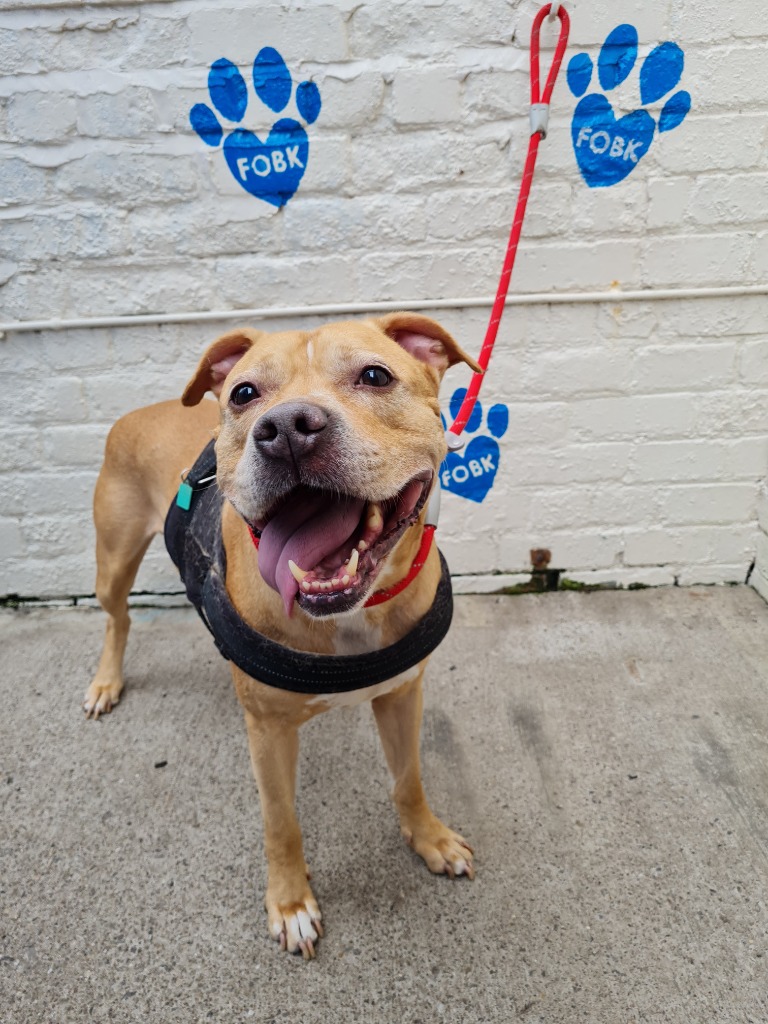 Date Found: 12/07/2022
Collar and tag Details: Harness
Gender: Male (Entire)
Status: Handover
Where Found: HOBO
Description:
*** LIST CLOSED ***
BREED/AGE/COLOUR: Staffordshire Bull Terrier cross (medium/large breed), 7 years old and tan.
TYPE OF HOME: We're looking for an active home for Marley where he will have plenty of stimulation and walks to slowly build up his muscles in his rear legs. We think someone who is around for most of the day would be best as Marley loves company. Marley is neutered, microchipped and has restarted his vaccinations.
KIDS: 8 years and over.
DOGS: Introductions can be done (no male bull breeds)
CATS: Yes, good with cats according to previous owner.
SMALL ANIMALS: Unsure.
PREVIOUS HISTORY: We've been told that Marley is house trained, previously crate trained, mixed with children with no issues, mixed with other dogs with no issues, good with cats, can be left for short periods of time showing no signs of separation anxiety, loves fuss & affection and occasionally doesn't like fireworks.