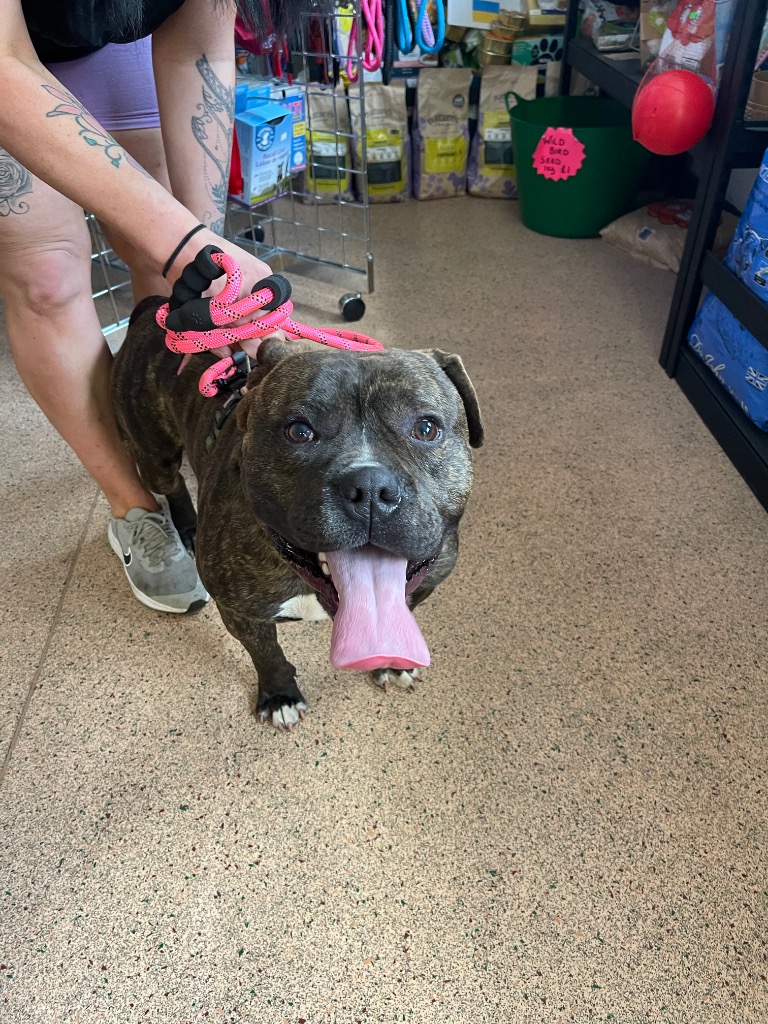 Date Found: 30th June 2022
Collar and tag Details:
Gender: Male
Status: Handover by owner
Where Found:
Description:
*** LIST CLOSED – NO MORE APPLICATION FORMS WILL BE TAKEN ***
BREED/AGE/COLOUR: Staffordshire Bull Terrier cross (medium/large breed), 1 year old, brindle.
TYPE OF HOME: We're looking for an active home for Larry where he will have good long walks and lots of stimulation. Further training will be needed on the lead and with separation anxiety. Larry is fully vaccinated, is chipped and is already neutered so he's ready to go.
KIDS: 14 years and over.
DOGS: Introductions can be done (no male bull breeds).
CATS: Yes, previously lived with a cat.
SMALL ANIMALS: Unsure.
PREVIOUS HISTORY: We've been told that Larry is house trained, crate trained, hasbeen left for short periods of time, mixed with other dogs, mixed with children, lived with a cat, loves rope toys & balls and doesn't like trains.