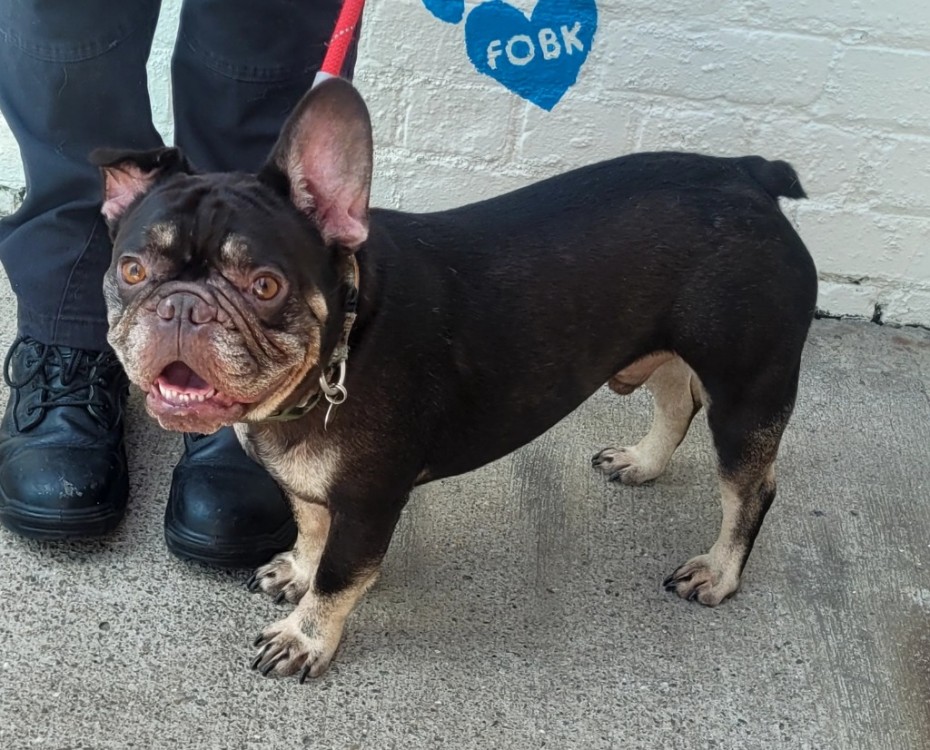 Date Found: 21st June 2022
Collar and tag Details:
Gender: Male
Status: Handover by owner
Where Found:
Description:
*** NOW TAKING APPOINTMENTS FOR ROCCO, PLEASE CALL 0151 556 1220 TO SPEAK WITH STAFF AND MAKE AN APPOINTMENT ***
BREED/AGE/COLOUR: French Bulldog, 2 years old and brown & fawn.
TYPE OF HOME: We're looking for an active home for Rocco where he will have plenty of exercise and stimulation. He loves fuss & company and possibly suffers with separation anxiety so someone around for most of the day (alongside further training). Rocco is likely to suffer with allergies so will need to be kept on a raw feed diet alongside monitoring/treatment with a vet. Rocco will be neutered before going to his new home, is microchipped and vaccinated.
KIDS: Introductions can be done with children as long as they're of walking age.
DOGS: Introductions can be done (no male bull breeds)
CATS: Unsure.
SMALL ANIMALS: Unsure.
PREVIOUS HISTORY: We've been told that Rocco is hit & miss with his house training, can be left for short periods of time though may suffer with separation anxiety, mixed with children (from a young age), mixed with other dogs and is fed on a special diet due to allergies.