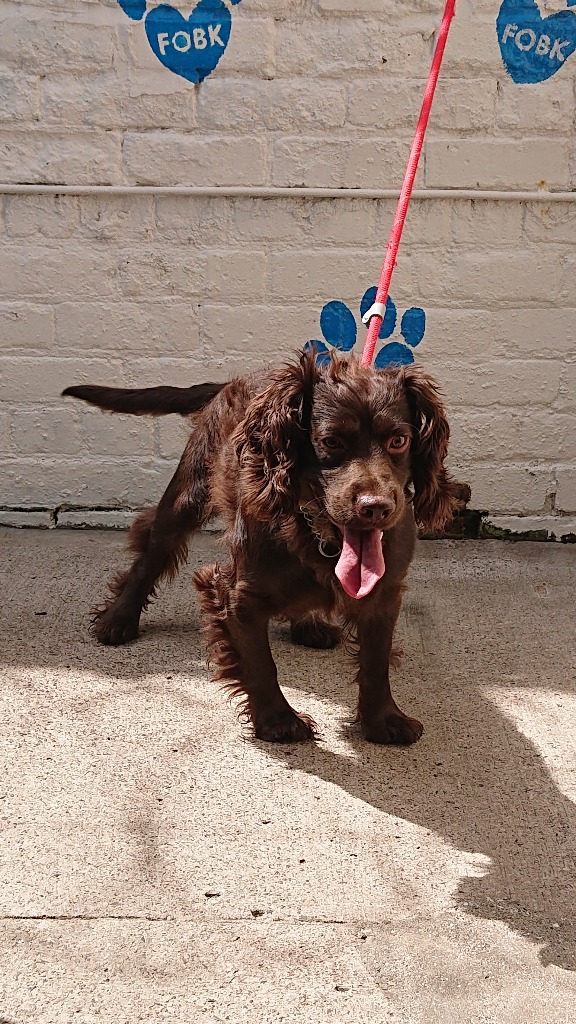 Date Found: 17th June 2022
Collar and tag Details: Black half check
Gender: Entire Male
Status: Stray
Where Found: Central park
Description:
*** LIST CLOSED – NO MORE APPLICATION FORMS WILL BE TAKEN ***
BREED/AGE/COLOUR: Cocker Spaniel cross Springer Spaniel, 2 years old, chocolate.
TYPE OF HOME: We're looking for a very active home for Mac as he is constantly on the go and has endless amounts of energy. He can be a bit intense with toys (mainly tennis balls) and will need further training around this. Mac has restarted his vaccinations, is chipped and will be neutered before going to his new home.
KIDS: 8 years and over.
DOGS: Introductions can be done.
CATS: Unsure.
SMALL ANIMALS: Unsure.
PREVIOUS HISTORY: Mac came into us as a stray and sadly we haven't been made aware of any history from a previous owner.