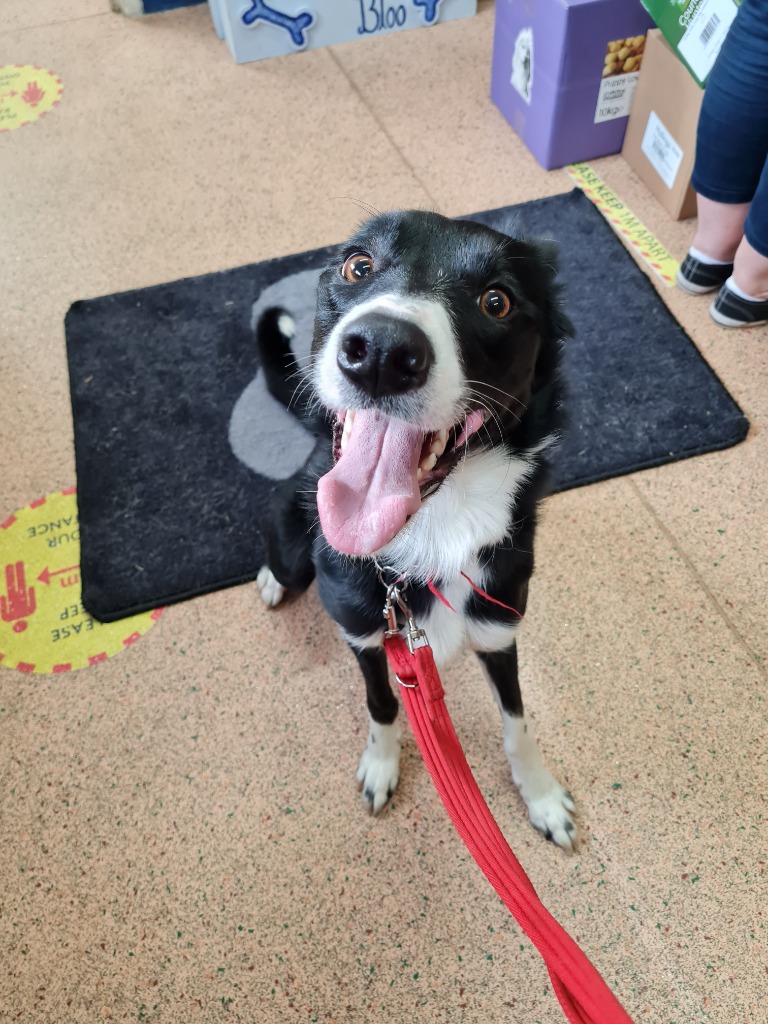 Date Found: 6th May 2022
Collar and tag Details:
Gender: Female
Status: Handover by owner
Where Found:
Description:
*** LIST CLOSED NO MORE APPOINTMENTS WILL BE TAKEN ***
BREED/AGE/COLOUR: Border Collie, 1 year 9 months and black & white.
TYPE OF HOME: We're looking for a very active home for Luna where she will receive lots & lots of exercise and stimulation! Like any typical Collie she has a great deal of energy and is always on the go. Luna is fully vaccinated, microchipped and will be spayed before she goes home.
KIDS: 8 years and over.
DOGS: Introductions can be done.
CATS: Has lived with a cat, but will bark at cats she doesn't know.
SMALL ANIMALS: No.
PREVIOUS HISTORY: We've been told that Luna is house trained, crate trained, can be left for short periods of time showing no signs of separation anxiety, mixed with children from a young age (is full on and will jump up), mixed with other dogs, likes to chase the hoover and doesn't like cars or fireworks.