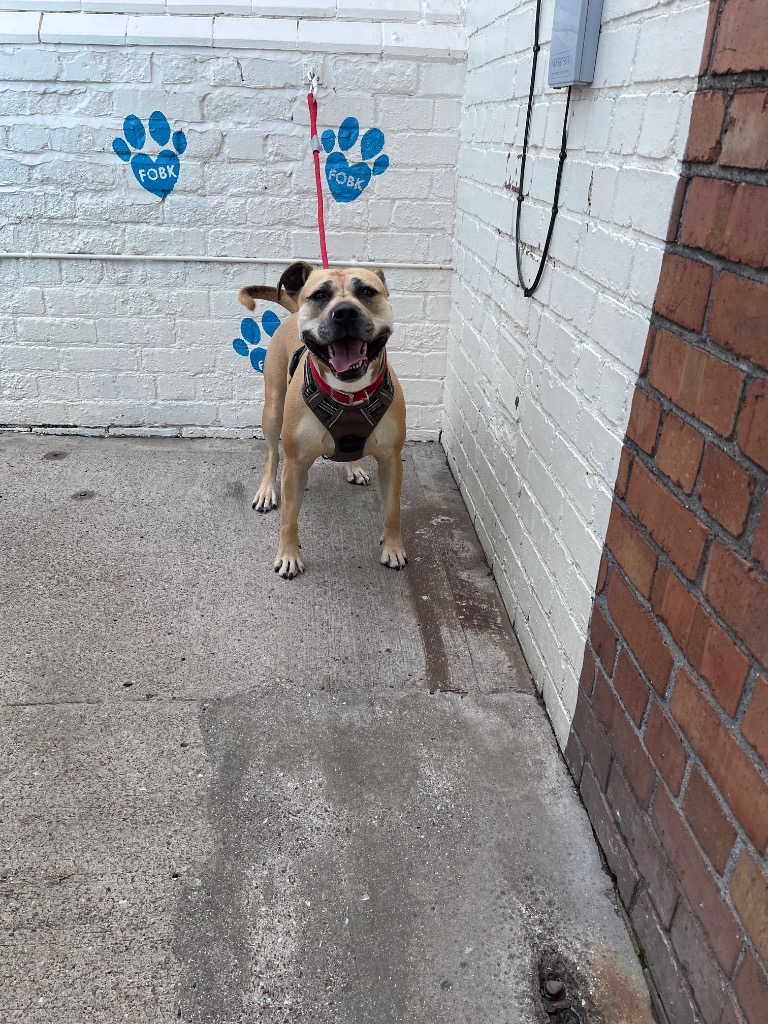 Date Found: 29th April 2022
Collar and tag Details:
Gender:
Status: Handover by owner
Where Found:
Description:
 *** LIST CLOSED – NO MORE APPLICATION FORMS WILL BE TAKEN ***
BREED/AGE/COLOUR: Mastiff cross, 4 years old and tan.
TYPE OF HOME: We're looking for a very active home for Millie where she will receive lots of walks and stimulation. She is a large breed and can be strong so please bear this in mind if you're looking to apply for her. Millie is fully vaccinated, microchipped and spayed.
KIDS: 12 Years+
DOGS: Introductions can be done.
CATS: No.
SMALL ANIMALS: No.
PREVIOUS HISTORY: We've been told that Millie is house trained, can be left for short periods of time showing no signs of separation anxiety, mixed with children from newborn age, mixed with other dogs, doesn't like cats, loves squeaky toys, bones and tug toys and is very high energy.