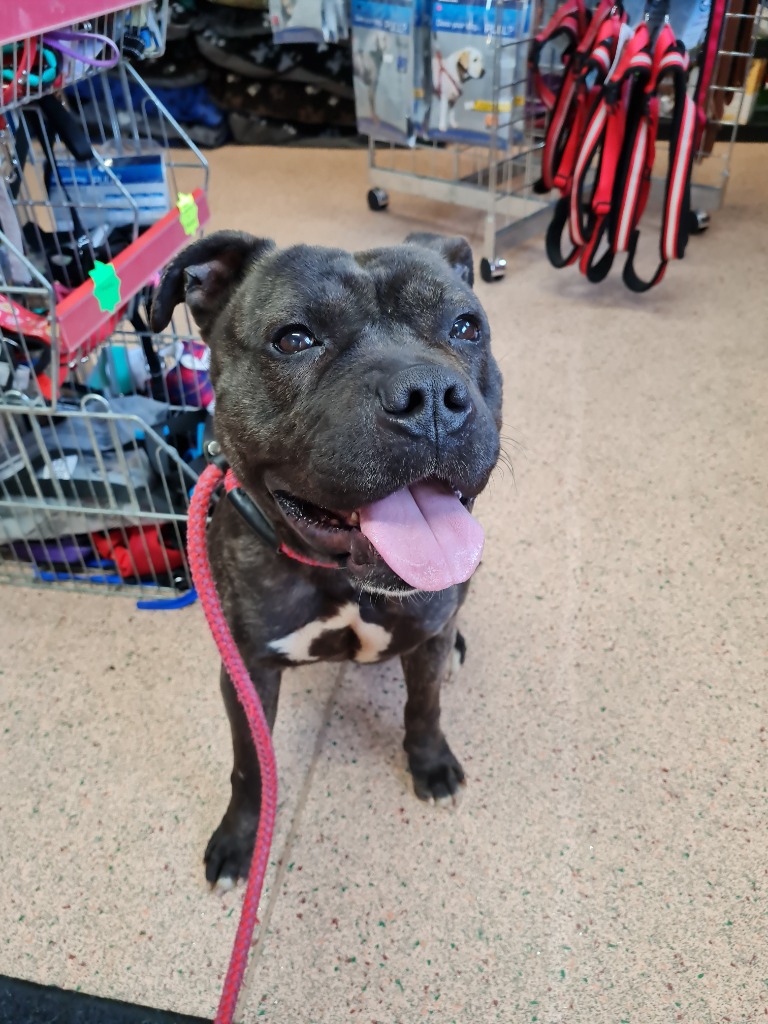 Date Found: 29th April 2022
Collar and tag Details:
Gender: Female
Status: Handover by owner
Where Found:
Description:
*** UNDER ASSESSMENT – NO APPOINTMENTS WILL BE MADE DURING THIS TIME ***
BREED/AGE/COLOUR: Staffordshire Bull Terrier cross, 3 years old, brindle.
TYPE OF HOME: We're looking for an active home for Oreo where she can have plenty of walks and stimulation. She is very friendly and loves attention, though may need some lead training as she can be quite strong. Oreo has restarted her vaccinations, is chipped and will be spayed at a later date in agreement with the kennels as she's currently in season.
KIDS: TO BE UPDATED
DOGS: No.
CATS: No.
SMALL ANIMALS: No.
PREVIOUS HISTORY: We've been told that Oreo does have the odd accident so may need further work with her house training, crate trained, can be left for short periods of time showing no signs of separation anxiety, vocal when excited/playing, mixed with children from newborn upwards (too vocal and boisterous), not good with dogs, cats or small animals, loves toys and hates baths.