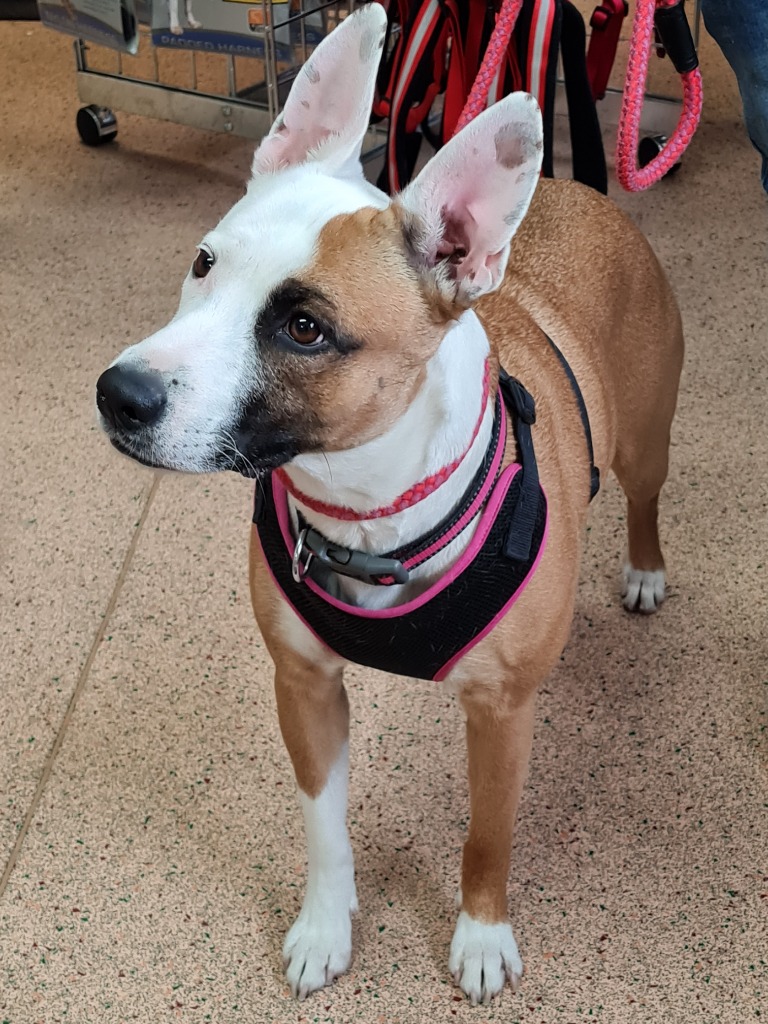 Date Found: 28th April 2022
Collar and tag Details:
Gender: Female
Status: Handover by owner
Where Found:
Description:
*** LIST CLOSED – NO MORE APPLICATION FORMS WILL BE TAKEN ***
BREED/AGE/COLOUR: Staffordshire Bull Terrier cross, 4 years old, tan & white.
TYPE OF HOME: We're looking for a calm & quiet home for Flik that can keep up with her energy levels. She can be unsure and timid when she first meets people, but quickly warms up to you. Flik is microchipped and will be spayed before she goes to her new home.
KIDS: 14 years and over.
DOGS: No.
CATS: No.
SMALL ANIMALS: No.
PREVIOUS HISTORY: We've been told that Flik is house trained, can be left alone for small periods of time showing no signs of separation anxiety, mixed with children from newborn upwards (isn't comfortable with young children and has shown this), not good with other animals, loves squeaky toys & balls and dislikes the ironing board.