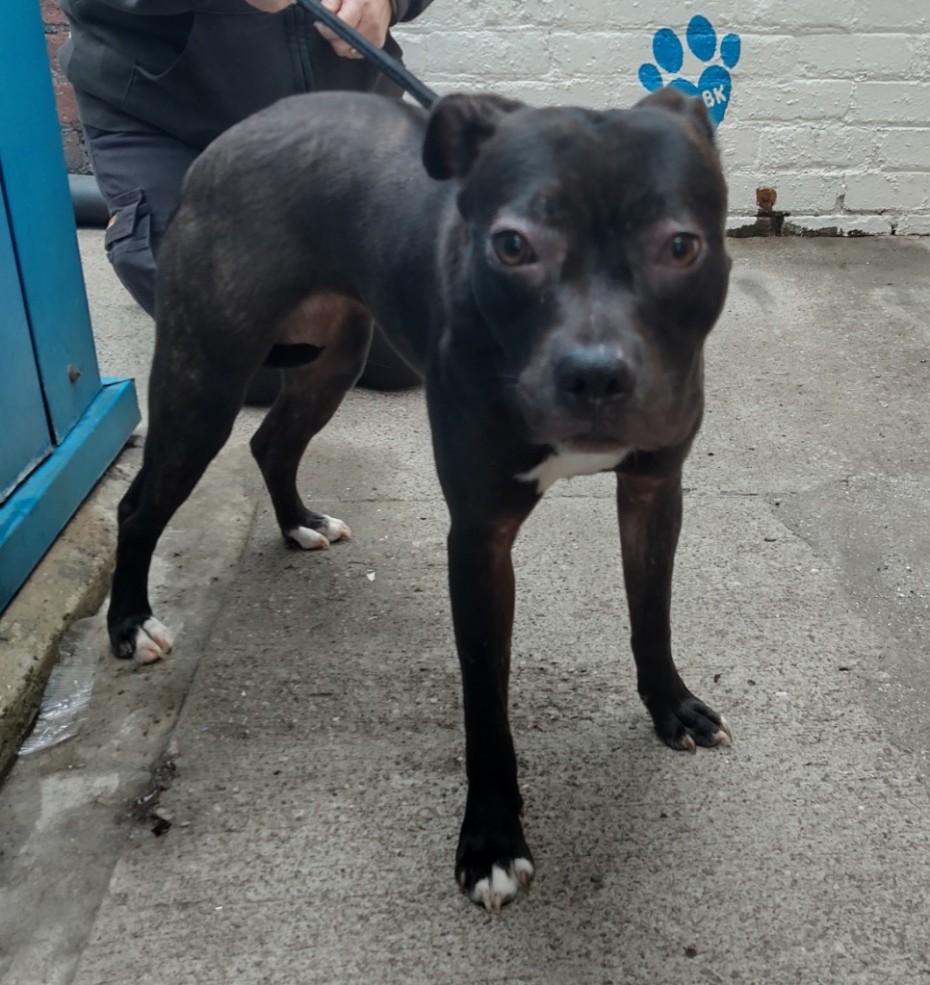 Date Found: 5 April 2022
Collar and tag Details: None
Gender: Female
Status: Handover by owner
Where Found: N/a
Description:
*** LIST CLOSED – NO MORE APPLICATION FORMS WILL BE TAKEN ***
BREED/AGE/COLOUR: Staffordshire Bull Terrier cross, 8 months old and brindle.
TYPE OF HOME: We're looking for a calm & quiet home for Hattie that can help build her confidence and expose her to different things. Further training will be a must for Hattie not only with her confidence/exposing her, but also her basic training eventually too. Hattie hasn't been socialised with anyone outside of her first home so is very nervous and unsure so multiple introductions will be needed. Hattie is fully vaccinated, spayed and microchipped.
KIDS: No.
DOGS: No.
CATS: No.
SMALL ANIMALS: No.
PREVIOUS HISTORY: We were told that Hattie was hit & miss with her house training, can be left for short periods of time showing no signs of separation anxiety, crate trained, not mixed with children, cats or small animals, only been around her siblings & no other dogs.