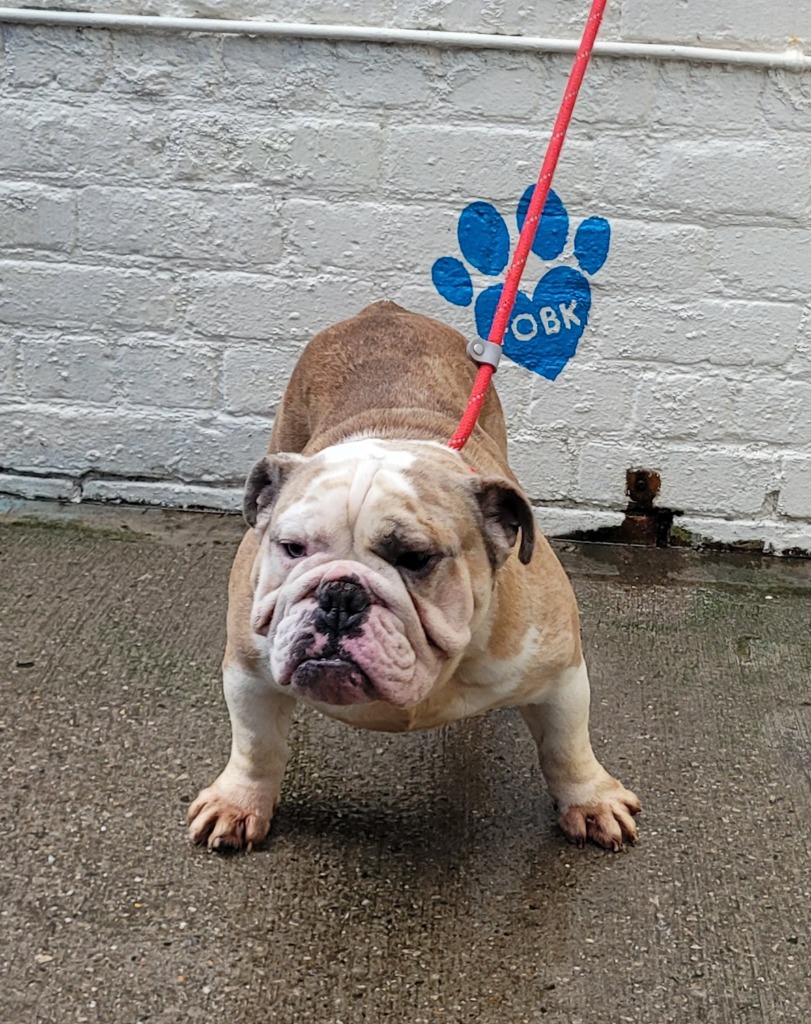 Date Found: 08/01/2022
Collar and tag Details:
Gender: Male - Entire
Status: Handover by owner
Where Found: HOBO
Description:
*** NOW TAKING APPOINTMENTS FOR MO, PLEASE CALL KENNELS ON 0151 556 1220 TO SPEAK WITH STAFF AND MAKE AN APPOINTMENT ***
BREED/AGE/COLOUR: British Bulldog, 3 years old and fawn & white.
TYPE OF HOME: We're looking for a calm & quiet home that can slowly help bring Mo into a home environment. His new owner will need to be patient, understanding and have time to give him to help with his training and settle him in. Mo has restarted his vaccinations and will be neutered before going to his new home.
CHILDREN: 10 years and over.
DOGS: No.
CATS: Unsure.
SMALL ANIMALS: Unsure.
PREVIOUS HISTORY GIVEN: We've been told that Mo has previously been used to living outside in a kennel, so isn't familiar with living in a home. As a result of this Mo will need further work with his house training and just general training of being and living in the house. He has been around children of all ages, though can jump up with force and does still mouth. Mo has previously lived with another female, though we think he will do best as the only dog as he can be quite nervous of other dogs.