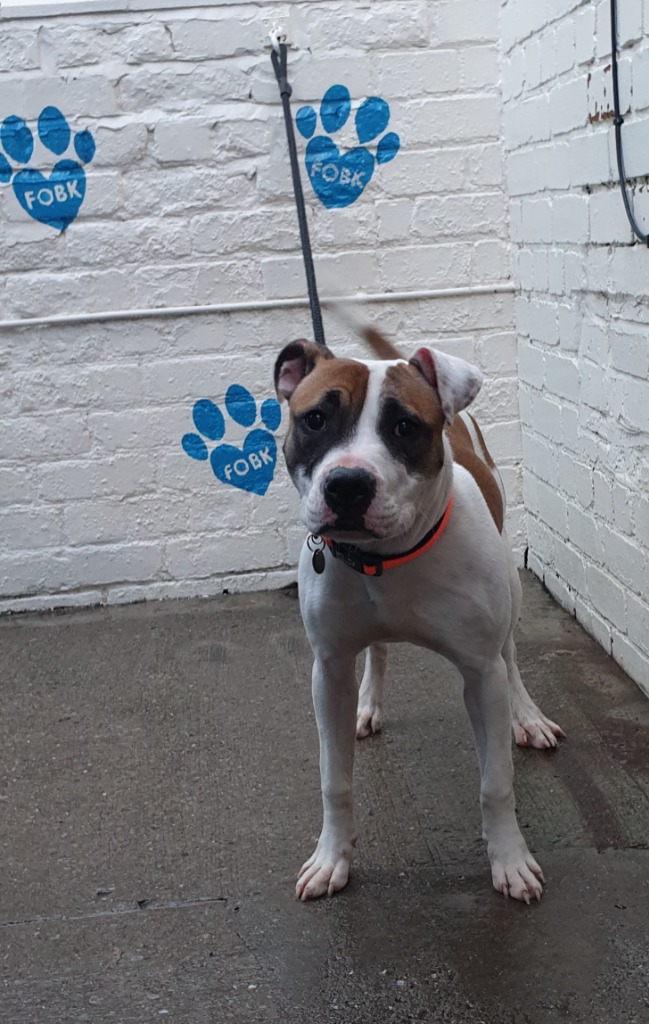 Date Found: 7 January 2022
Collar and tag Details:
Gender: Male (entire)
Status: Handover by owner
Where Found:
Description:
*** LIST CLOSED – NO MORE APPOINTMENTS WILL BE TAKEN***
BREED/AGE/COLOUR: Cross American Bulldog/Staffordshire bull terrier, 6 months old, white and tan.
TYPE OF HOME: We are looking for an active home for Marley with someone that is willing to put the work in with his training
KIDS: 5 years and over.
DOGS: Introductions can be done (with bull breeds only neutered females)
CATS: Yes.
SMALL ANIMALS: No.
PREVIOUS HISTORY: We've been told that Marley needs further work with his house training, crate trained,  good with children but will help himself to food, has lived with a cat for short period of time and is very playful.