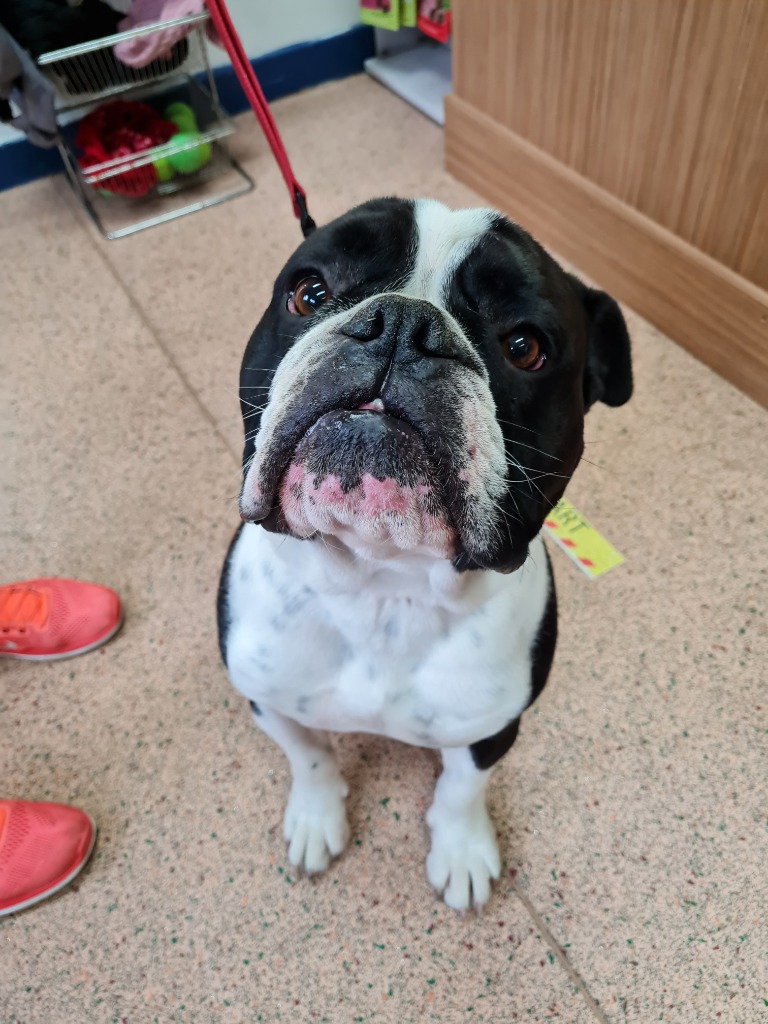 Date Found:
Collar and tag Details:
Gender: Male
Status: Handover by owner
Where Found:
Description:
*** NOW TAKING APPOINTMENTS FOR OREO, PLEASE CALL 0151 556 1220 TO SPEAK WITH STAFF AND MAKE AN APPOINTMENT ***
BREED/AGE/COLOUR: Bulldog cross, 2 years old, black and white.
TYPE OF HOME: We're looking for an active home where further training can be done with his counter surfing and jumping up. He would benefit from a calm home as he can be quite hand shy and skittish with sudden movements.
CHILDREN: 8 years and over.
DOGS: Introductions can be done (no males).
CATS: No.
SMALL ANIMALS: Unsure.
PREVIOUS HISTORY GIVEN: We've been told that Oreo is fully house trained, crate trained, can be left for short periods of time showing no signs of separation anxiety, can be very vocal, loves to sit on the sofa (will get down when told) and dislikes the hoover/mop. Oreo does counter surf and jumps up very high so further training will be needed with this. He has restarted his vaccinations again, is chipped and is already neutered.