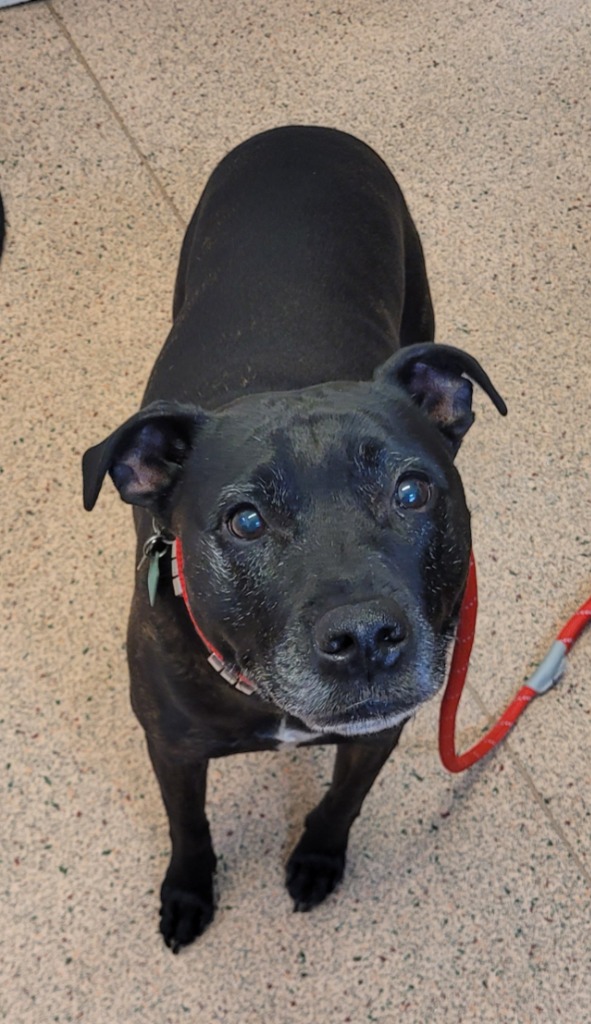 Date Found:
Collar and tag Details:
Gender:
Status: Handover by owner
Where Found:
Description:
*** LIST CLOSED – NO MORE APPLICATION FORMS WILL BE TAKEN ***
BREED/AGE/COLOUR: Staffordshire Bull Terrier cross, brindle, 9 years.
TYPE OF HOME: As Stella can be a little timid at first we're looking for a calm & quiet home, that is also active and will keep up with her walks.
CHILDREN: 8 years and over.
DOGS: Introductions with other dogs can be done.
CATS: Yes.
SMALL ANIMALS: Yes.
PREVIOUS HISTORY GIVEN: We're unsure if Stella is house trained, but have been told she is fine with children, dogs, cats and other animals. She has restarted her vaccinations, is chipped and has already been spayed.