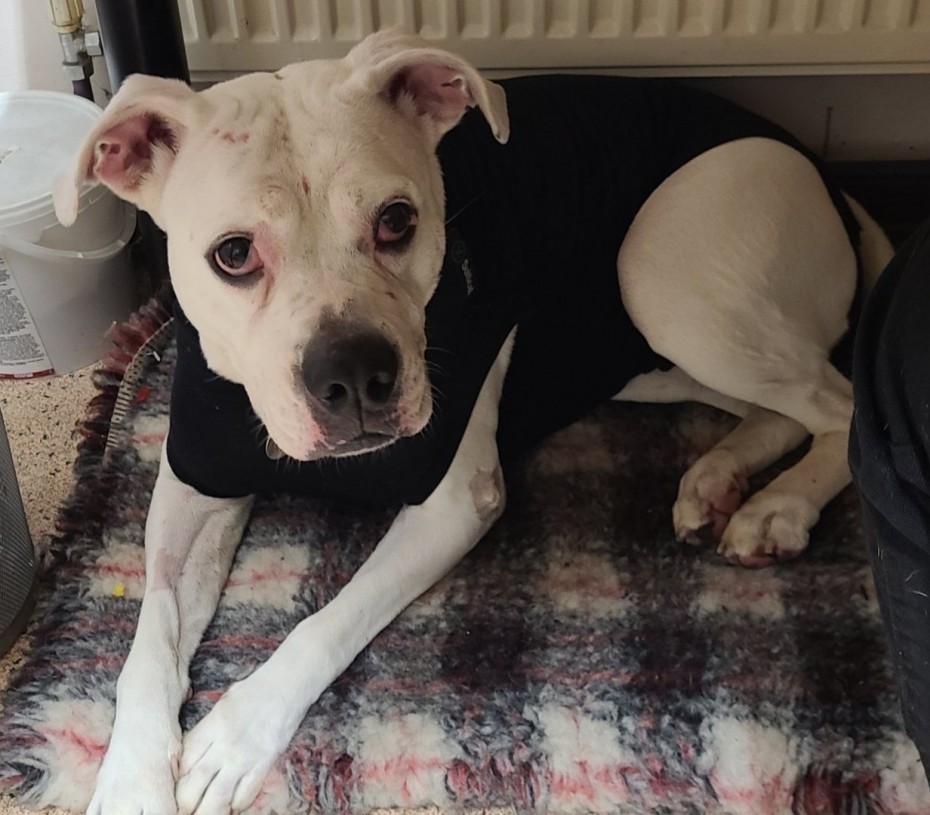 Date Found:
Collar and tag Details:
Gender: Female
Status: Handover by owner
Where Found:
Description:
*** NOW TAKING APPOINTMENTS FOR ROSIE, PLEASE CALL 0151 556 1220 TO SPEAK WITH STAFF AND MAKE AN APPOINTMENT ***
BREED/AGE/COLOUR: Bulldog cross, 8 years old, white.
TYPE OF HOME: Rosie is a loveable girl who is so friendly & affectionate with everyone she meets, though she can be strong on the lead and can be reactive to other dogs and cats passing sometimes. She will need an owner(s) who is able to manage this and do further training with her. An active home would suit Rosie as she loves being out & about, but also a calm & quiet home as well as she loves to have a good snooze when she has company.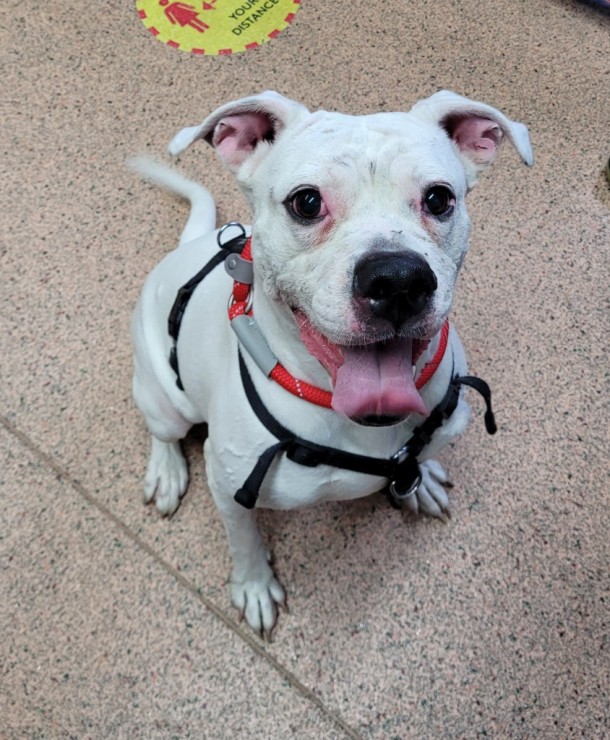 DOGS: No.
KIDS: 14 years and over.
SMALL ANIMALS: No.
CATS: No.
PREVIOUS HISTORY GIVEN: We've been told that Rosie is fully house trained, crate trained, can be left for short periods of time showing little separation anxiety, good with people and children and doesn't like cats or other dogs. Rosie is chipped, fully vaccinated and will be spayed before going to her new home.