D2021124 & D2021125 – Tallulah and Olive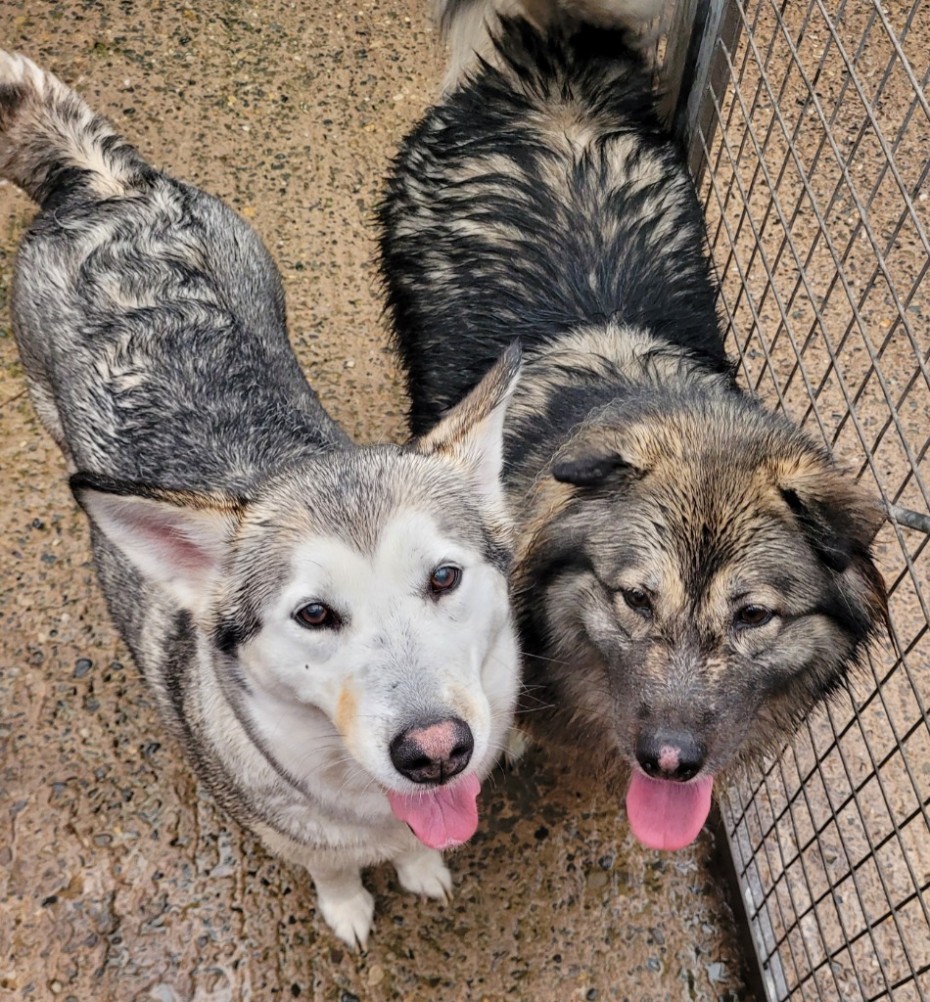 Date Found:
Collar and tag Details:
Gender: Both female
Status: Handover by owner
Where Found:
Description:
*** NOW TAKING APPOINTMENTS FOR TALLULAH AND OLIVE, PLEASE NOTE BOTH GIRLS WILL BE REHOMED TOGETHER. PLEASE CALL 0151 556 1220 TO SPEAK WITH STAFF AND MAKE AN APPOINTMENT ***
BREED/AGE/COLOUR: Husky crosses, 5 and 4 years old, grey and white.
TYPE OF HOME: We're looking for an active home for this mother & daughter duo, where they will receive further training in the home (will counter surf, jump up and steal food). Previous Husky experience would be preferred, but not essential. These lovely girls have lived well together so we are looking for that special home so they can be adopted together.
CHILDREN: 6 years and over.
DOGS: No.
CATS: No.
SMALL ANIMALS: No.
PREVIOUS HISTORY GIVEN: Both girls are fully house trained, good with people and children, but can be hit and miss around other dogs. Both have been left for periods of time, and aside from howling at first they don't show much separation anxiety. Both girls have had restarted their vaccinations, are chipped and Tallulah will be spayed before going home (Olive is already spayed).