D2021124 & D2021125 – Lula and Liv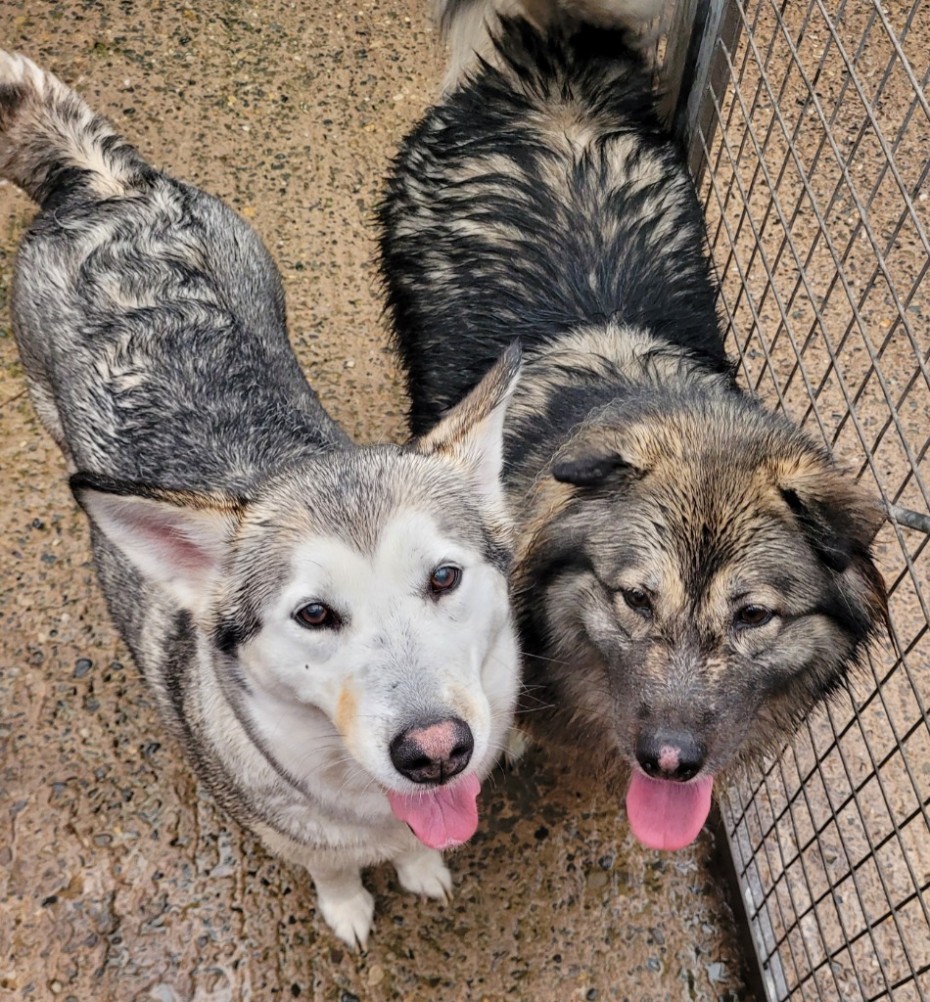 Date Found: 25th May 2022
Collar and tag Details:
Gender: Female
Status: Handover by owner
Where Found:
Description:
*** NOW TAKING APPOINTMENTS FOR LULA AND LIV – PLEASE CALL 0151 556 1220 TO SPEAK WITH STAFF. PLEASE NOTE BOTH GIRLS WILL BE REHOMED TOGETHER ***
BREED/AGE/COLOUR: Husky crosses, 5 years, grey & white (Lula)/black & tan (Liv).
TYPE OF HOME: We're looking for an active home for these girls who are prepared to put in more training when they're on walks. As these girls are large breeds they will need a spacious home and someone around for most of the day initially to help them adjust to their new routine & environment.
KIDS: 8 years and over.
DOGS: No.
CATS: No.
SMALL ANIMALS: No.
PREVIOUS HISTORY: Both girls are house trained, crate trained, great with people, mixed with children, can be left for short periods of time showing little separation anxiety (once settled into their new environment & routine), strong on walks, reactive to cats, Lula can be reactive to other dogs (mainly smaller dogs) and both girls love carrots & attention from people.