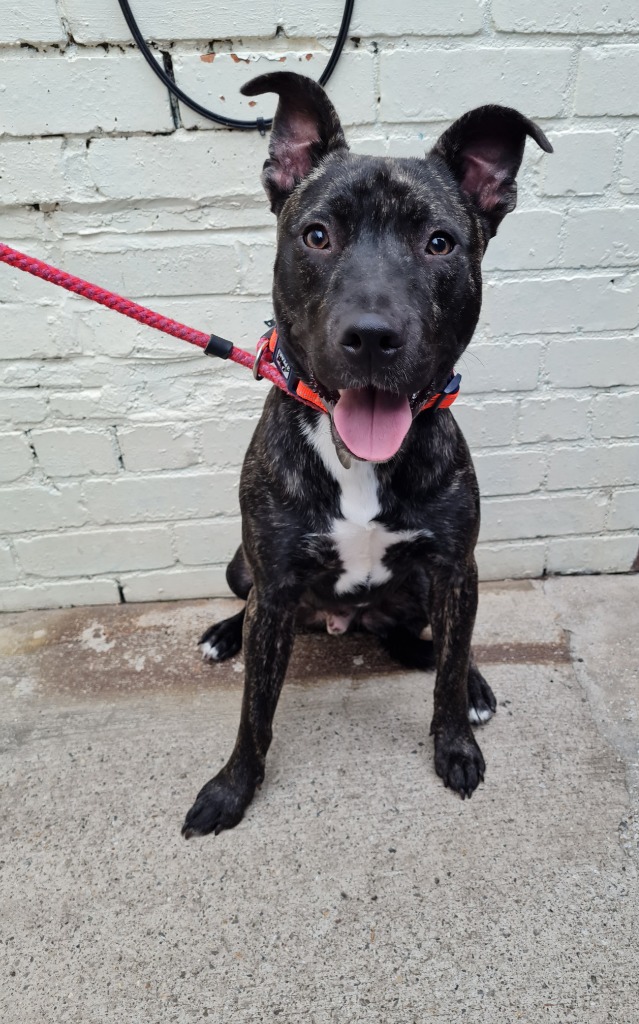 Date Found:
Collar and tag Details:
Gender: Entire male
Status: Handover by owner
Where Found:
Description:
*** LIST CLOSED – NO MORE APPLICATION FORMS WILL BE TAKEN ***
BREED/AGE/COLOUR: Staffordshire Bull Terrier cross Husky, 1 year old, brindle.
TYPE OF HOME: Moonshine will need a relatively active home where he will receive further training when left on his own and on the lead as he can be strong.
CHILDREN: 12 years and over.
DOGS: No.
CATS: Unsure.
SMALL ANIMALS: Unsure.
PREVIOUS HISTORY GIVEN: We've been told that Moonshine is house trained, hasn't really been left alone (will cry when left), not mixed with children, good with dogs (has had issues around food) and is very loving and excitable with anyone new he meets. Moonshine will be neutered before going to his new home, and has had to restart his vaccinations again.