D2021105 – Olly & D2021106 – Jim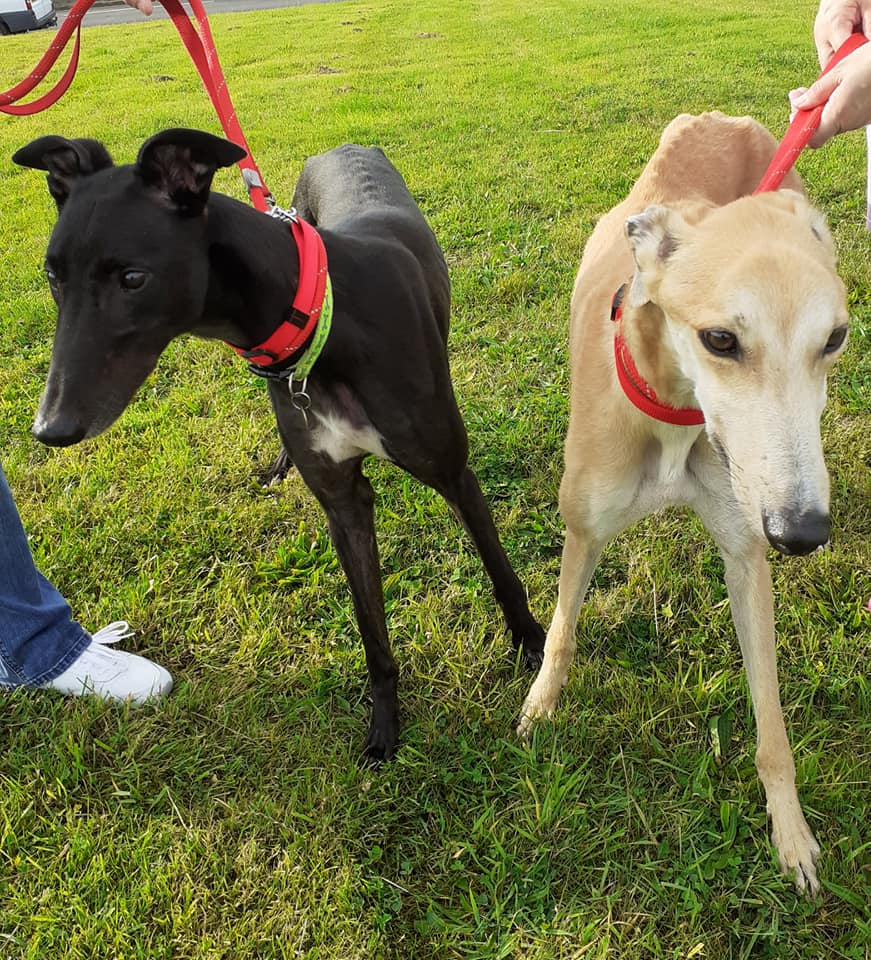 Date Found: 31/08/21
Collar and tag Details:
Gender: Male both neutered
Status: Handover by owner
Where Found:
Description:
***WE ARE NOW TAKING APPOINTMENTS TO MEET OLLY & JIM, PLEASE CALL 0151 556 1220 TO SPEAK WITH STAFF AND MAKE AN APPOINTMENT ***
BREED/AGE/COLOUR: Olly – Greyhound, 4 years old, tan.  Jim – Greyhound 5 years old, black.  Ex-racing Greyhounds so have a very high prey drive (will chase small dogs/animals)
TYPE OF HOME: These beautiful gentle souls are looking for a home together, a calm home would suit these boys, Olly & Jim haven`t had the best start, once retired from racing they were rehomed but then came into our care in quite a state, very underweight and have been on a special feeding regime to regain their weight, they are now gaining weight nicely, their characters are slowly shining through and they are starting to enjoy life again.  Olly is the more subdued, a very lovable, easy going boy, walks amazing on the lead and enjoys short walks at the moment, Jim is a bit more excitable especially when it`s time for walks as he will bounce off his front legs while trying to get his lead on so further training will be needed with this, Jim is also on short walks at the moment.  Both boys love human company and will benefit from lots of encouragement.
CHILDREN: 12 years and over
DOGS: No
CATS: No
SMALL ANIMALS: No as both have a very high prey drive
PREVIOUS HISTORY GIVEN: Both boys are house trained although do have the odd accident, are able to be left for short periods of time and do not suffer with separation anxiety.  Olly & Jim have been around children of all ages, have both been in kennels before and do not bark excessively, they like to play with teddies and tennis balls.