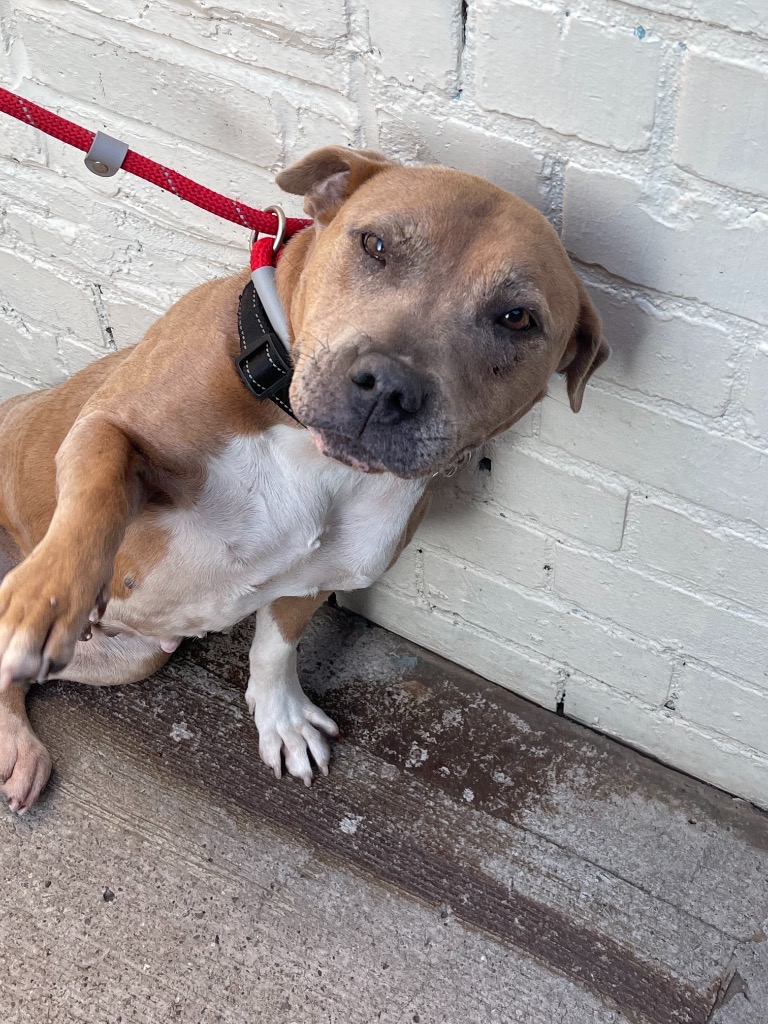 Date Found:
Collar and tag Details:
Gender: Female
Status: Handover by owner
Where Found:
Description:
*** LIST CLOSED – NO MORE APPLICATION FORMS WILL BE TAKEN ***
BREED/AGE/COLOUR: Staffordshire Bull Terrier cross, 8 years old, and tan.
TYPE OF HOME: We're looking for a relatively active home for Mili where she will receive the time & love she deserves. She's a happy girl who loves people and will make a lovely addition to any home.
CHILDREN: Introductions can be done with children as long as they're of walking age.
DOGS: No.
CATS: No.
SMALL ANIMALS: No.
PREVIOUS HISTORY GIVEN: We've been told that Mili is fully house trained, crate trained, great with people & children, has a high prey drive and will chase squirrels and birds and loves cuddles. Mili can be be left for short periods of time and doesn't show any separation anxiety signs. Mili has restarted her vaccinations and will be spayed before going to her new home.