D2021082 – Otis & D2021081 – Sky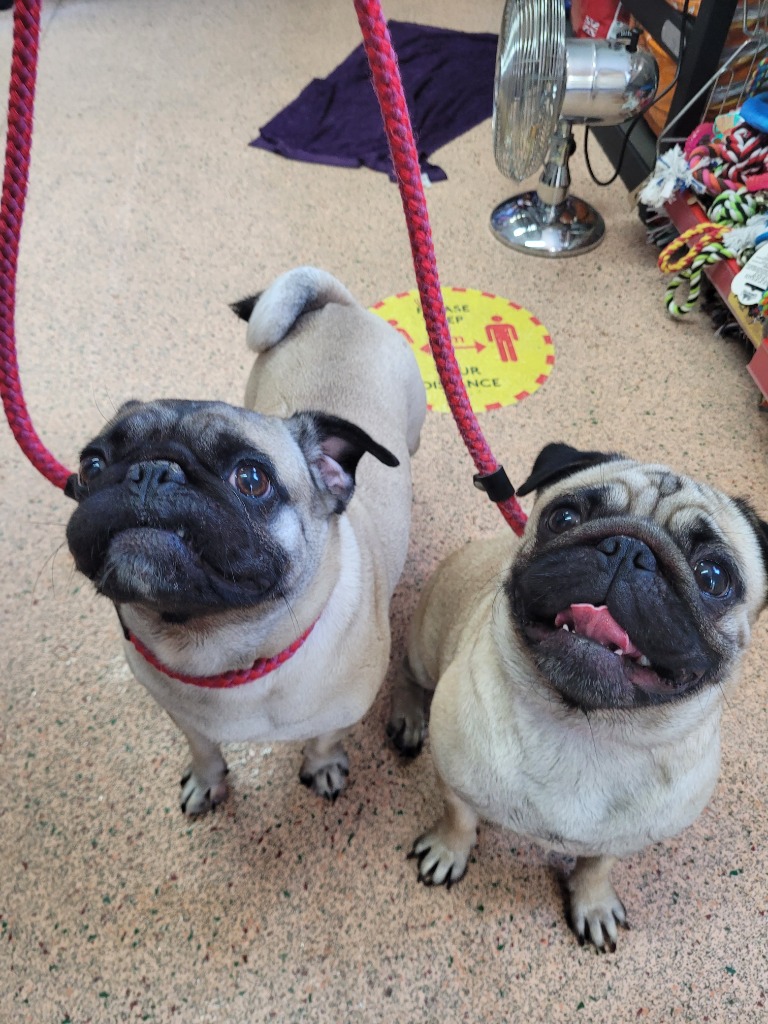 Date Found: 21st July 2021
Collar and tag Details:
Gender: Neutered Male & Female
Status: HOBO
Where Found:
Description:
***LIST CLOSED NO MORE APPLICATIONS WILL BE TAKEN***
BREED/AGE/COLOUR: Pugs – are low to medium energy, very sociable, comical & playful breed but can be stubborn, Otis is 3 years old and Sky is 2 years old, fawn with black mask.  Please note – (They are a brachycephalic breed – flat-faced – which means they often have severe difficulty breathing, especially in warm weather, catch colds easily and may suffer from eye and skin issues).
TYPE OF HOME: Otis & Sky are looking for a home where someone will be around for part or all of the day as toilet training is ongoing, Pugs are naturally greedy and they are very food orientated so their weight will need to be monitored for health reasons. Sky seems more confident and goes from 0-60 in seconds and is a very sweet girl, Otis is very loving and gentle, both dogs are quite excitable and will need daily exercise.   Sky will be spayed before she goes to her new home.
CHILDREN: Yes  5+ years
DOGS: Yes
CATS: No
SMALL ANIMALS: No
PREVIOUS HISTORY GIVEN: Both dogs do still toilet in the house so will need further training with this, neither of them have been left by themselves for long periods of time and not shown any signs of separation anxiety.  Otis & Sky love playing with soft toys, rope toys and balls but can fight over them so this will need to be managed in the home.  Both dogs are scared of lawnmowers.  No known allergies.